Who wouldn't want their screens to look stunning, and what better tool can one think of other than 'Canva.'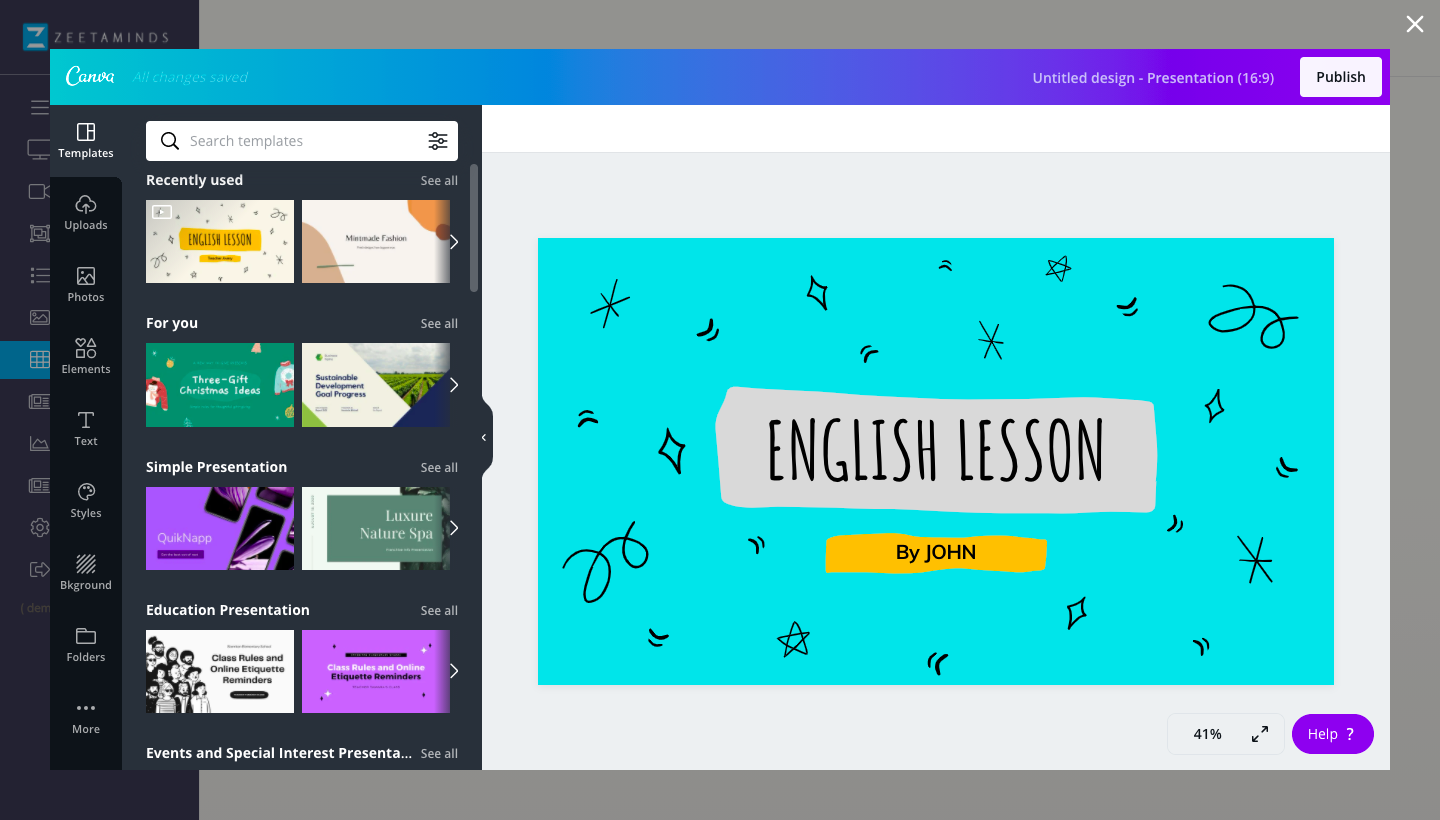 What is Canva Button? Canva Button enables users to create amazing designs without leaving the page, which in our case is a Digital Signage CMS.
Several users running digital signages use Canva to design content for the screens. However, the pain point lies in the number of steps involved in getting the design to a digital signage CMS and pushing it to displays.
Current Steps followed by users designing on Canva for Digital Signages:
Go to Canva
Select the right resolution (16:9)
Create a design
Select the file format for download
Download content into your desktop
Upload the design back into a Digital Signage CMS
Push the design to screens
With Canva Button inside Digital Signage CMS:
Click Canva Button in Zeetaminds CMS
Create a design
Push the design to screens
To re-edit a design, just edit it through Canva Button, and the change is reflected on the screen immediately.
Designing gets simpler with Canva Button. Would you love to design content for Digital signage screens with Canva Button? If yes, check out the free trial of Zeetaminds Digital Signage Software which comes with Canva integration.