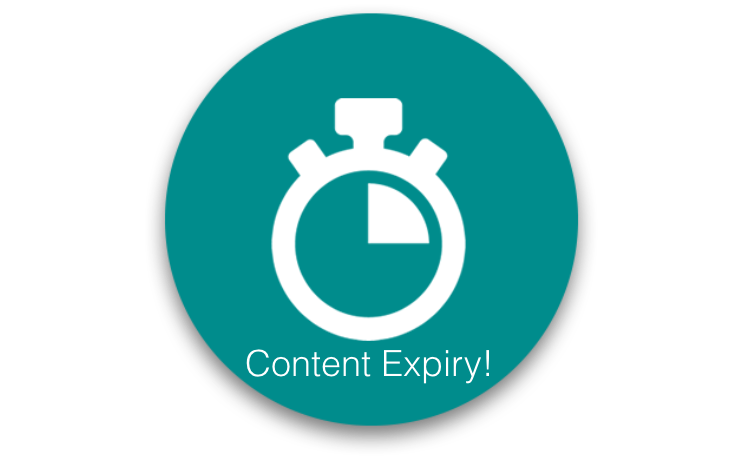 Sometimes even the most obvious problems are invisible until we totally empathize with the customer or live in our customers' shoes for a while.
As a Digital Signage Software Provider, we had the opportunity to manage Digital Signage networks of a couple of our clients. More often than not, most of the media files that need to be pushed to the network used to come with an expiry date at the time of upload itself. Be it a weekend promotion for a retail giant or a creative for a sale period or a client of a DOOH who subscribed for a month on the network; in every case, we know when the media files should be broadcasted to the network and when they need to be removed. Initially, we used to set a reminder for the date of expiry of a certain media and remove it from the network manually as and when we see the reminders on our mobiles. Sometimes deleting media files used to be a tedious task for the Signage Administrator when the display network is huge especially when the displays are not grouped. Imagine repeating the same step several times for a single media file deletion.
To solve this, we immediately realized adding content expiry date at the time of upload of creatives will make our job much easier. It is a very small feature addition in terms of effort involved to add it but highly effective in terms of its usage and value delivered.
How Content Expiry feature works?
At the time of uploading creatives in the Digital Signage CMS, the user will be prompted to enter the expiry date. The user can add the expiry date immediately or later after the upload is done as well through the media library.  On the day of expiry 23:59 hrs, the content file will automatically be removed from all the displays it got associated with.
This simple yet powerful Content Expiry feature saves a lot of time and results in better customer satisfaction!