Digital Signage Software is typically synonymous with CMS (Content Management System). However, a wholesome digital signage software offers a lot more than effective content management for screens. Especially hardware control, which became a lot easier with System On Chip (SOC) displays like LG webOS and Content Creation with integrations like Canva. The ability to control the hardware at multiple locations through digital signage software ensures the display network is managed effectively with little or no human intervention while Content creation features help in capturing the attention of the viewer.
1. Hardware Control & Monitoring
Display ON/OFF : Flexibility to schedule ON/OFF time for the displays through the CMS will help increase the life of the display along with saving some power.
Restart : The first thing most people do when an electronic device (mobile, laptop, Xbox) freezes is 'Restart.' The same applies to digital signages as well. Even though freeze is a rare issue, having an option to reboot devices remotely will come in handy in some circumstances.
Snapshot : A live video snapshot of what's happening on the display would help the user to check if the content on screen is displays as per the expectation or not. This feature will be handy while addressing support queries.
Volume control : Setting the volume of a network of displays with multiple remotes at different locations gets tedious. It often helps to control volume of multiple displays at the click of a button in the CMS.
Other features like IR Off avoids giving display control to the store guy with a remote, while features like device info (model number, configuration details) and display usage info would be useful to resolve a support issue quicker.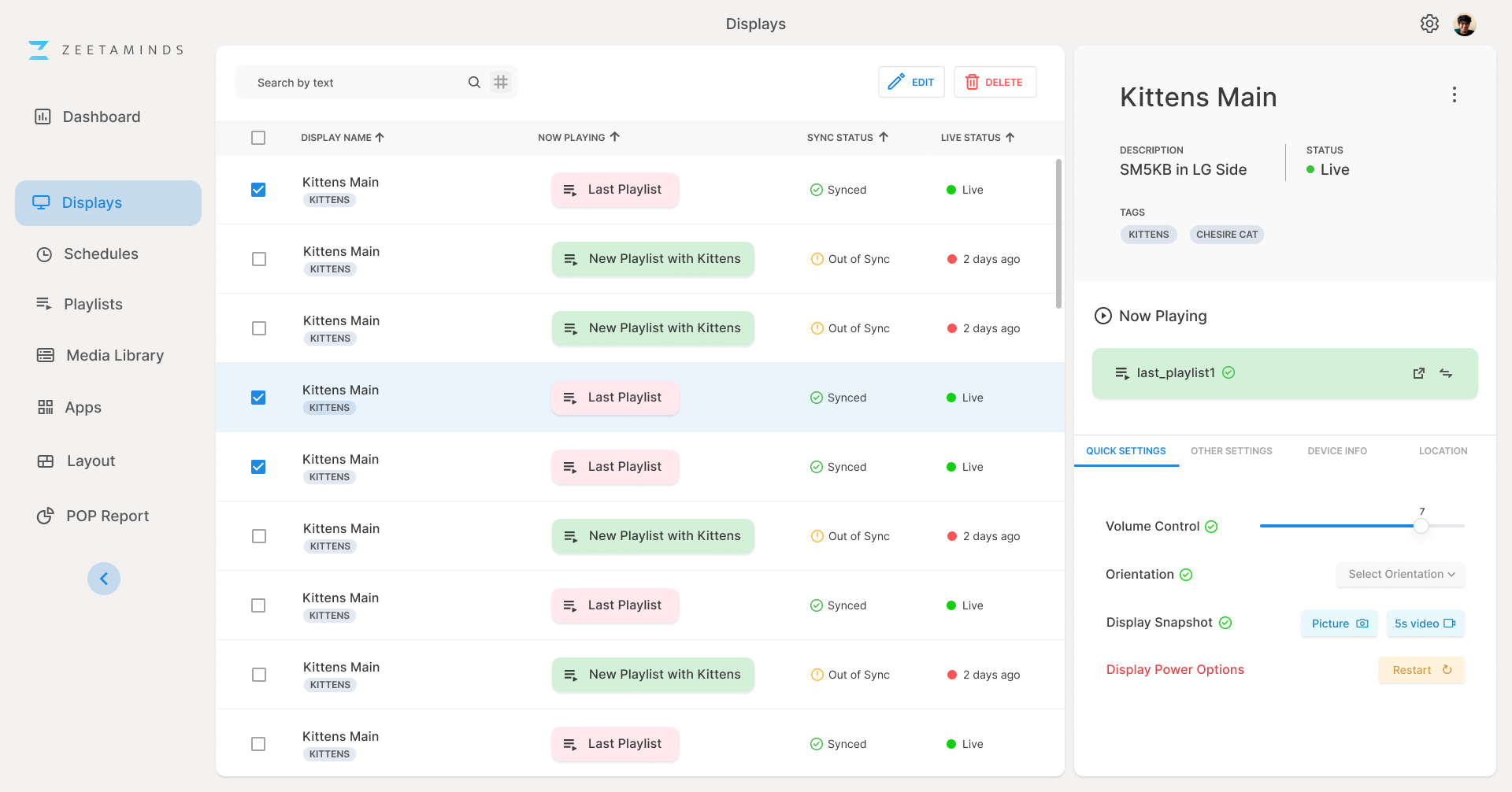 2. Content Creation
Canva : The utility of digital signage increases multi-fold with amazing content. Not every user has the time or the ability to create good designs. Having a tool like Canva integrated into the CMS will make anyone design awesome creatives for signages effortlessly.
Templates : Along with Canva, any free templates made available by the signage provider would come in handy for industries like QSR, Corporate and Retail.
Content Apps : Social media apps (insta, twitter & fb), news apps, utility apps and other content apps keeps the screens fresh and useful always
Layouts : The possibility to divide the screen into parts and showcase different content in each pane has become a must needed offering of any signage software.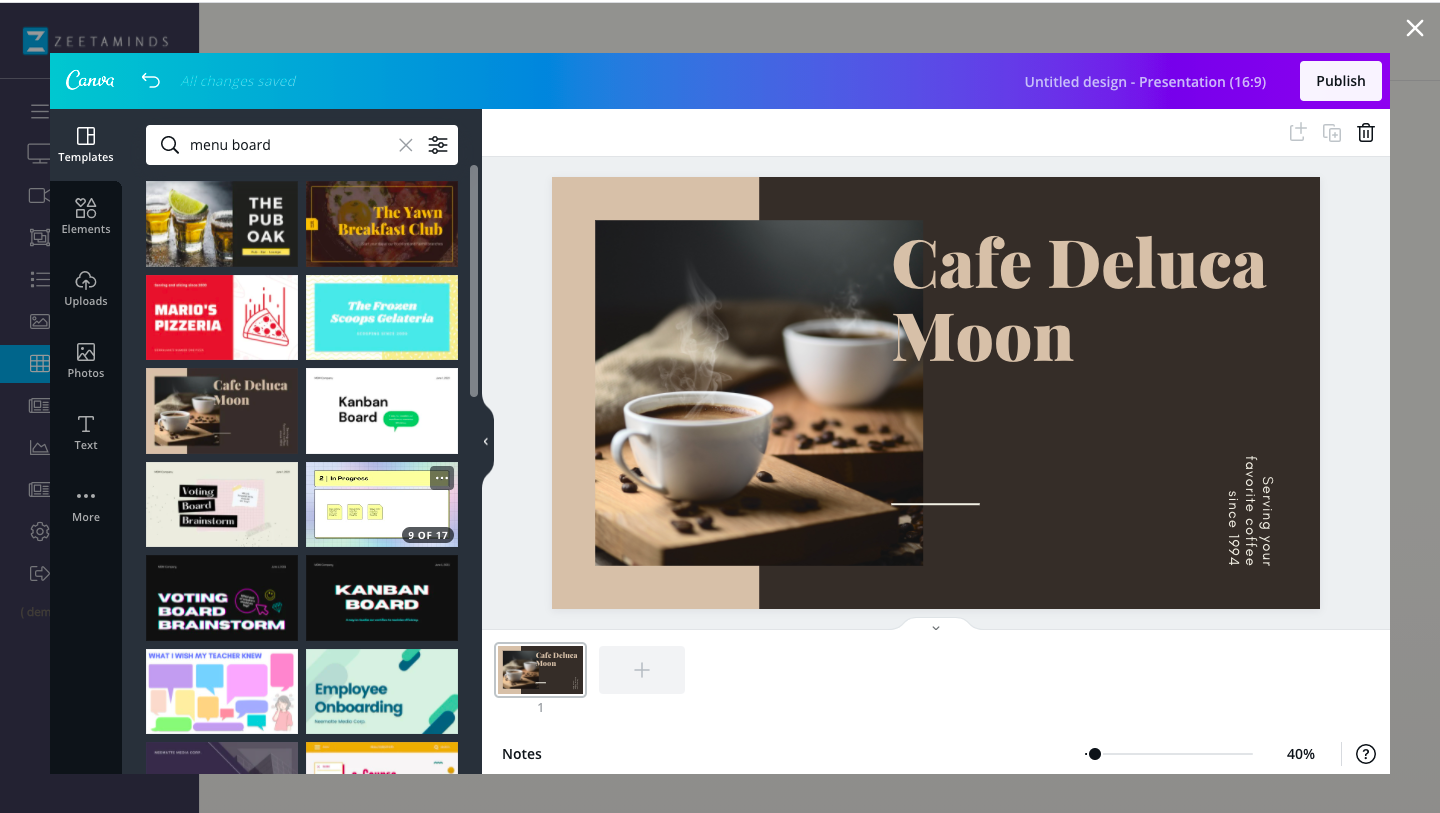 3. The CMS
Finally, the CMS is all about scheduling and managing the content on a network of screens effectively. Powerful scheduler, software updates, offline play, supporting various media types, cloud or on-premise offering, multi-user feature, Proof Of Play, supporting various operating systems, mobile friendly CMS are some of the key things to watch out for while selecting a digital signage software.
Next time you are evaluating a digital signage software, look out for a wholesome Digital Signage Platform instead of just a CMS. Get a 14 day free trail of Zeetaminds Digital Signage Platform @ https://zeetaminds.com/contactus.html