Promoting a franchise is a challenge in itself. Making use of the right techniques at the right time is the key here. Digital signage serves to be an excellent platform for driving sales. Here is how you can set up digital signage for your franchise.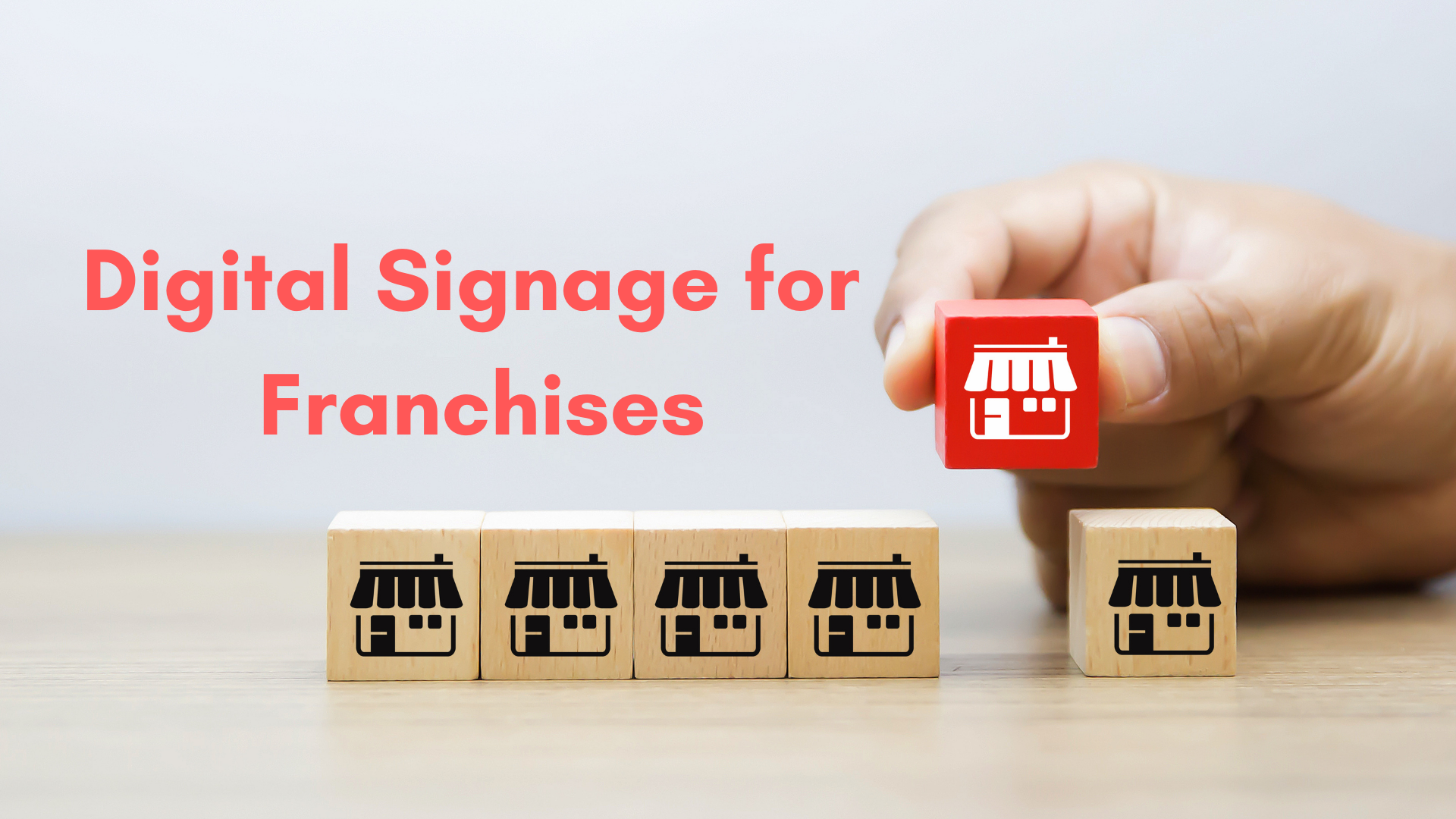 Gone are the days when digital signage used to be expensive to the extent that not everyone could afford it. Not just this, investing in digital signage back then didn't seem worthy for the fact that monthly maintenance fees along with ensuring proper coordination between the vendors took away a good chunk of the returns generated. Today, the situation is a lot better. With a range of platforms to choose from that fit your requirements both in terms of budget and needs, your objective of getting access to the best possible hardware + software is achieved with minimal efforts, time and cost. Digital signage hardware is a lot cheaper when compared to what it was a few years ago and the capability of digital signage platforms has grown by leaps and bounds.
The Hardware: One of the best ways to create an impression that you have been longing for is to focus on hardware. A smart Display also called as System On Chip (SOC) Display does the job like no other. However, a standard, non-smart screen works too. All that you need to do in such a case is pair it up with smart devices like an android media box or firestick for instance. Your hardware setup for digital signage is done! To know more about Digital Signage hardware, read this
Screen Placement: Placing the Display at the right spot multiplies the viewership of the signage. Most common spot is behind the billing counter of the store to capture maximum time and attention of the store visitor. Other spots like at the store front to attract visitors into the store, or inside the store near product display section to run some offers at the time of purchase etc. Along with the placement, the size and brightness of the display matters according to the objective of the screen.
Digital Signage Software: Now that the hardware area is addressed, it is now time to talk about software. The kind of software that would yield fruitful results depends entirely on the kind of business you are into. If your business is into something that requires constant updating or regular changes to be made then relying on copying the files manually to and from USB sticks is probably the last thing that you should be doing. Choosing a cloud based signage software that's not just easy to use but has all the essential features with solid support is the key. To know more about Digital signage software, refer this.
Let's now talk about the most commonly faced issues in case of a franchise which is, the 'management'. The fact that large franchises are spread across a number of locations; managing the content cannot be overlooked. Hence, features like multi-user, display grouping, content expiry, efficient content distribution workflows would make a lot of difference. There are a plethora of options available with the help of which managing the content becomes a lot easier. How judicially you, as a franchise, choose the right software and make the best use of it is the deciding factor.
Content: What customers see should be appealing enough to catch their attention followed by them knowing more about your business and offering. Simply put, visuals, i.e. themes and images are to be given utmost importance. Employing the best tools possible to create eye-catching marketing templates prove to be beneficial. Paying close attention to the brand logo and colour schemes and ensuring that they stay consistent every time there is a new promotion rolled out always helps.
Lastly, before the content is up on the screen, have a fair idea about how actually your content turns out to look on the screen. This is critical because, doing so you will be able to identify errors. If any, you can correct them accordingly.