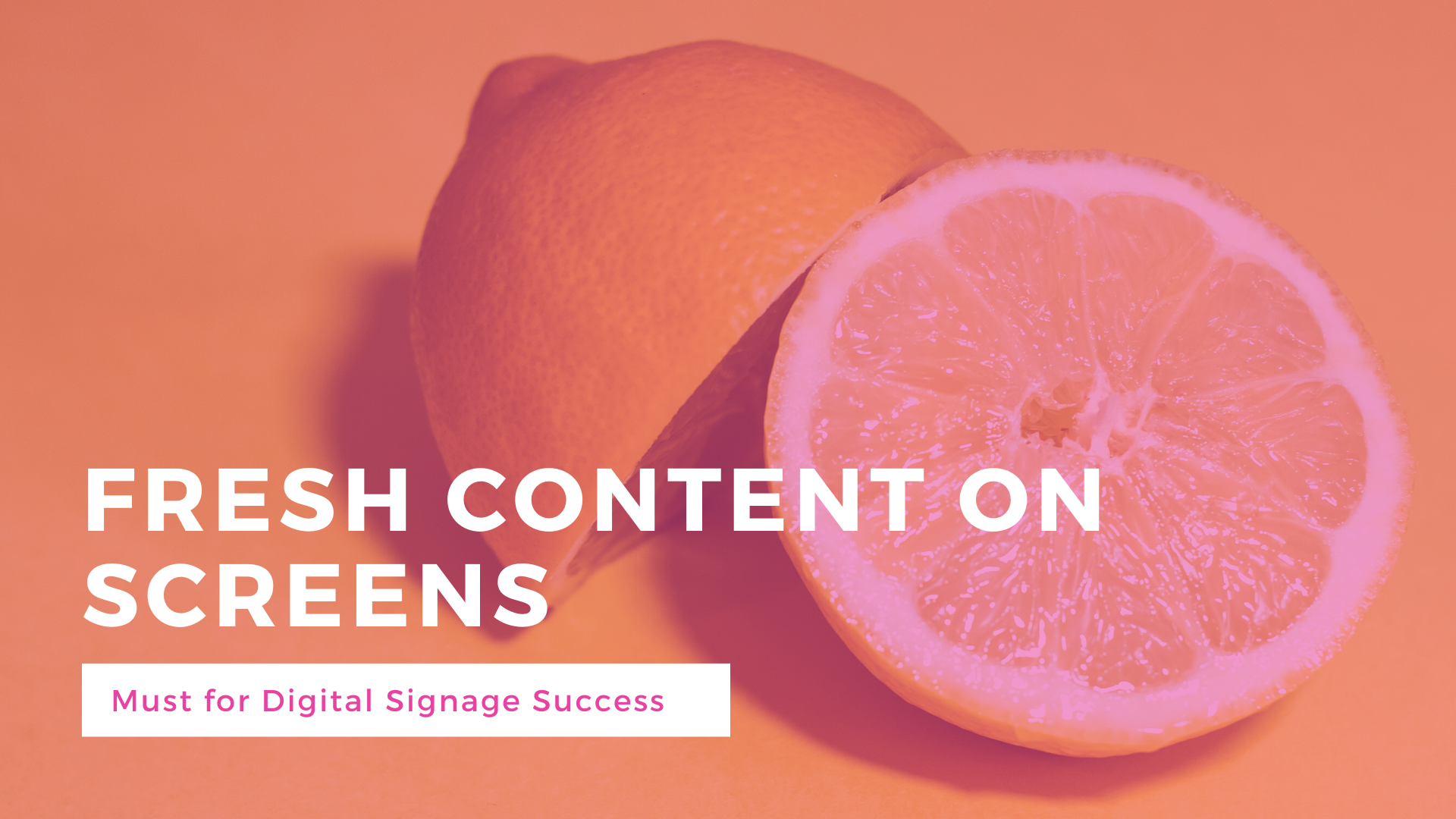 Digital Signage installations are not cheap. It is essential to invest in Displays, media boxes if necessary, software to manage the displays and also pay for the installation. ROI is a concern that keeps coming so often and it all boils down to the right content in majority of the cases. The true value from a Digital Signage Software comes from the kind of content that gets shown on displays and this is where most users fall flat after the initial high of pushing nice content. However, corporate users have several other things to handle and it's upto the Signage Software providers to address the problems effectively.
The key problems that limit the ROI of a Signage Project are:
Repetitive & Old Content: If the screens play just few standard images, videos and ppts that keep rotating in a loop, it makes no sense after a while. The viewers get bored of the same content and might even stop looking at the screens all together.
Outdated Content: Often we have observed signage operators don't delete outdated content at the right time resulting in making the screens ineffective. Just imagine How stupid would it be if the signage shows "File your taxes by 20 December 219" when we are already in the year 2020.
Such mistakes will cost a lot and eventually your ROI on Digital Signage cannot be justified and you'll regret your decision on investing in Signage project. Also, nudging or expecting the user to design and update content regularly is unfair.
"Fresh and timely content on a regular basis with almost zero work from the signage operator is absolutely needed."
Engaging Apps and Content Expiry Feature from Zeetaminds Digital Signage Software will come to the rescue. Zeetaminds Offers several free engaging apps that ensure your content stays fresh everyday. Some of the apps that are used by corporates are:
Social Media Apps: Integrate your Twitter handle or facebook page and see any content posted from your social media handle directly on the display.
News Apps: Use any news app from BBC Tech to Techcrunch to CNN World to showcase the latest news that would suit your audience. Once added to the display, the content gets refreshed on its own and everyday viewers get to see fresh informative content.
Count Down Timer: Timer apps come in handy when you want to keep the employees excited about a team outing or a celebration that is around the corner. The timer app keeps counting down until the day of the event. the app will publish the end message on the final day and vanishes on its own post that.
Weather: Keep the viewers informed about the local weather forecast if needed.
Stream App: Stream your live town hall meetings on your signages with stream app.
There are other apps like Live TV, Youtube Live, Ticker, RSS Ticker and more which could come in handy in some cases.
Content Expiry Feature: For time based announcements we have "Media Expiry" feature. At the time of upload you can set an expiry for any media and it will be removed automatically from the screen based on the date and time set. You need not remind yourself to delete outdated media from the CMS. In-fact we incorporated this feature from the hint we got from our retail segment customers who run promotions regularly and they needed expiry for a media file which is now benefiting Corporate Customers as well.
Most of our corporate customers like t-hub, groupm and Scania don't get into Zeetamind CMS everyday to push content but still Zeetaminds Signage software keeps the content fresh everyday across their network of screens, there by maximizing the benefit from signage screens.
Get a 30 day Free trial to check these apps from Zeetaminds Digital Signage Software.