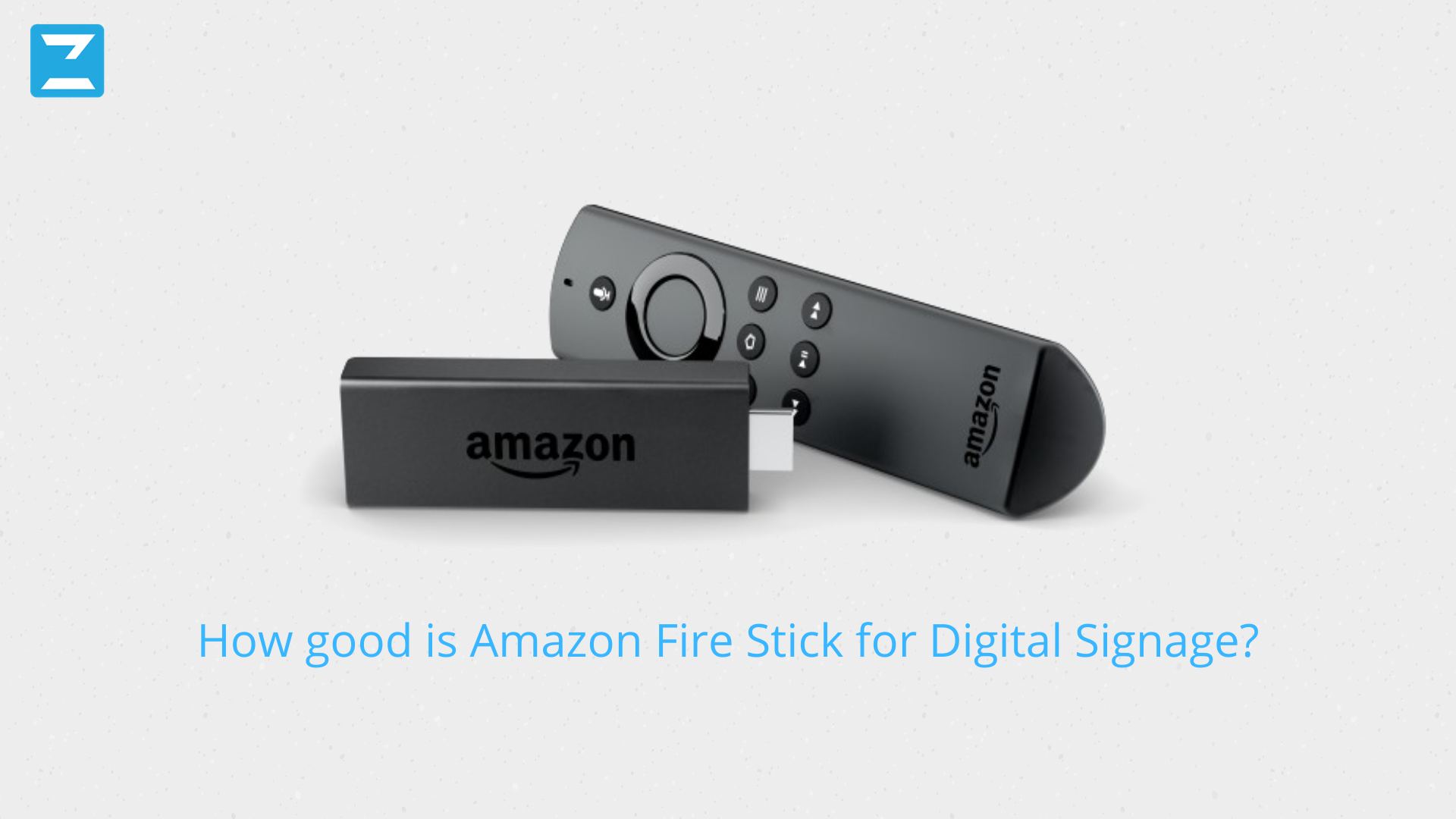 The question I often get asked is if Amazon Fire Stick can power Digital Signage Networks and if it is reliable enough. Simple answer is Yes in most cases. Based on the feedback from our customers and our rigorous testing of Zeetaminds Digital Signage Software on Fire Stick, the performance of Amazon Fire Stick is super impressive.
As a part of our testing process, we have tested layouts, apps and other intense applications including multi-video play for several hours straight. The results were flawless in fire-stick and can even match the performance of top-quality Android boxes out there. I was surprised to see 3 videos playing simultaneously in a single layout without any hiccups on Fire Stick which rarely happens on other android boxes.
The second common question is if one amazon account ID could be used on multiple firesticks? Yes, the Amazon support team has confirmed it.
We recommend Amazon Fire Stick for small-scale applications like:
Corporate Communication in a single office
Signages in Fitness Center
Mom and Pop Stores
"Amazon Fire TV Stick is the most cost-effective yet reliable device for small scale Digital Signage Applications"
Fire Stick is not recommended for large-scale networks like DOOH, QSR Chains and Retail chains as the level of control is limited. The main reason is we were unable to procure 50 fire-sticks in India even after discussing with Amazon support team and a salesperson. However, on further research, we identified that bulk purchase of Fire-sticks is possible in USA and a few other regions. Even if that is the case, no special support or control is available on Fire Stick.
"Hence, Amazon Fire TV Stick is not recommended for large scale signage networks which need advanced device control features like reboot, snapshot etc"
How to start using Zeetaminds Digital Signage Software on Amazon Fire Stick?
Search for Zeetaminds on Amazon Fire Stick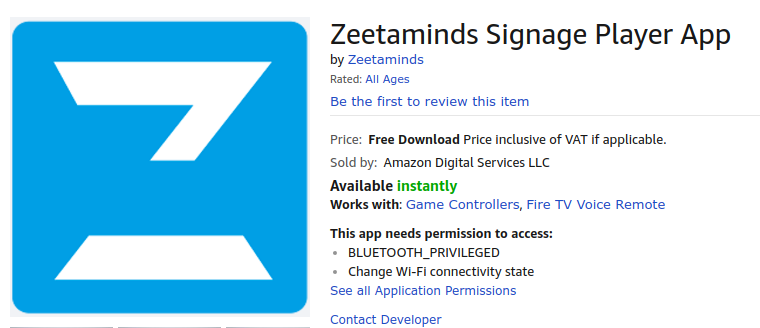 Download Zeetaminds Signage Player App
Enable the start at boot option as this will start the signage automatically after every restart
You'll see a 6-digit code on the display after Zeetaminds Signage Player App installation
Go to Zeetaminds CMS to add the display using the code and push content to the displays anytime, anywhere.
Get a 30 day Free trial of Zeetaminds Digital Signage Software on Fire Tv Stick.