Content is, was and will be the core of any signage platform!
One can use super fast hardware, extraordinary displays and great CMS solution for a digital signage network. However, without great content, everything falls flat. There are several tools to create content for Digital Signage. Wouldn't it be a lot simpler if the design tool for digital signage is inbuilt? This avoids download and uploads again to the CMS and provides the flexibility to edit the created templates with effectiveness. Hence, the need to create a design tool called ZCreator.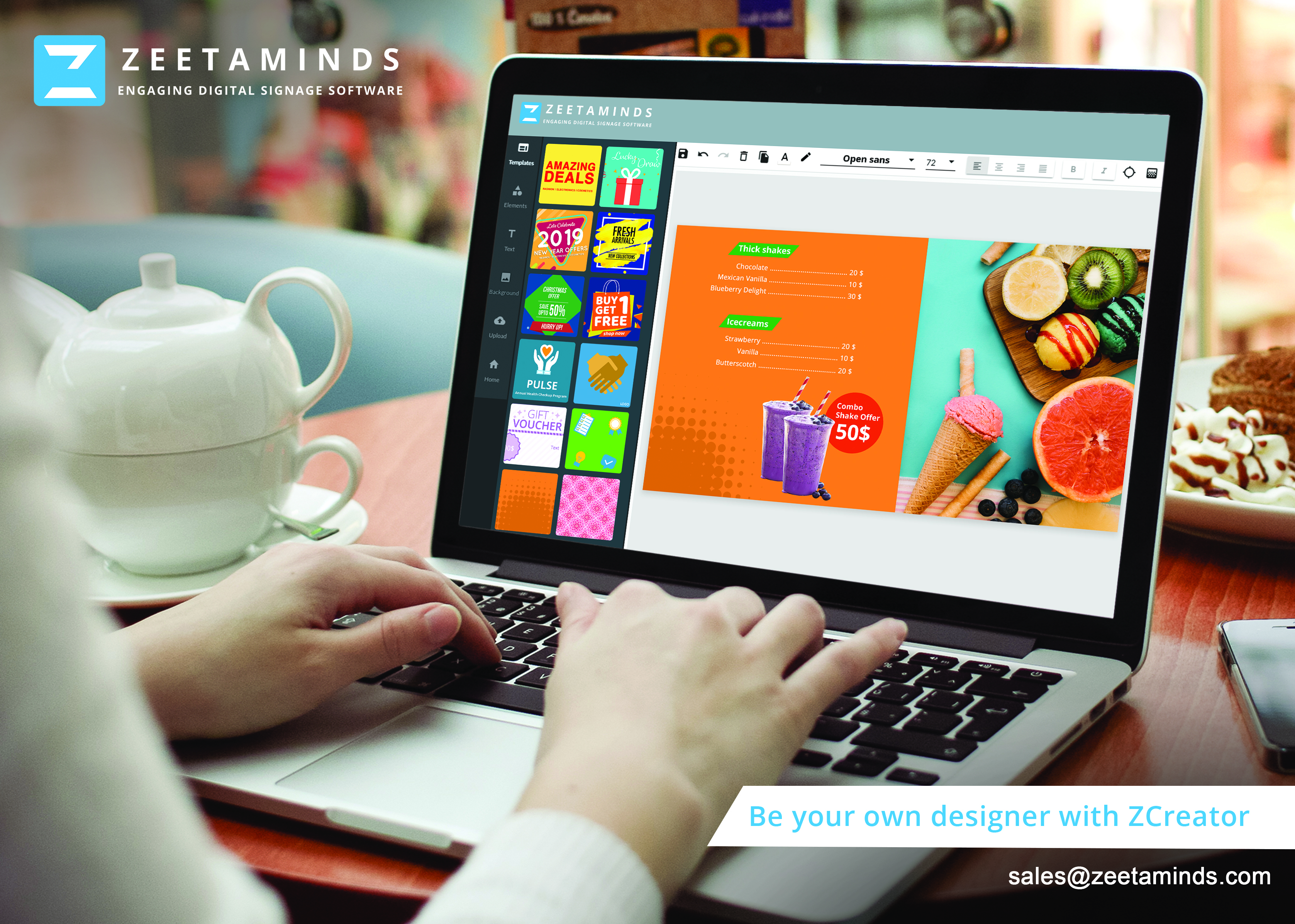 Any basic template design for digital signage can be created in a couple of minutes and broadcasted to the displays. The core aspect of any tool is ease of use which was kept in mind throughout the development of this feature. ZCreator also comes with pre-built templates to be used as a base and could be edited as needed. A lot more templates addressing the needs of specific industries like Retail. Corporate, DOOH, Hospitality, QSR chains, etc shall be added in the coming months.
How ZCreator feature works?
Select a pre-existing template, change the background color, make any text edits, adjust placements and save it to publish it to displays.
One can also create a new template from scratch by:
Selecting the resolution of the canvas
Set the background color
Add elements from the menu or images from your desktop
Add text, select the font size and Color
Adjust the placement of pictures, elements, and text
Save and Publish to screens
Most basic design needs can now be easily addressed with ZCreator and this comes as a standard offering within Zeetaminds Signage platform.