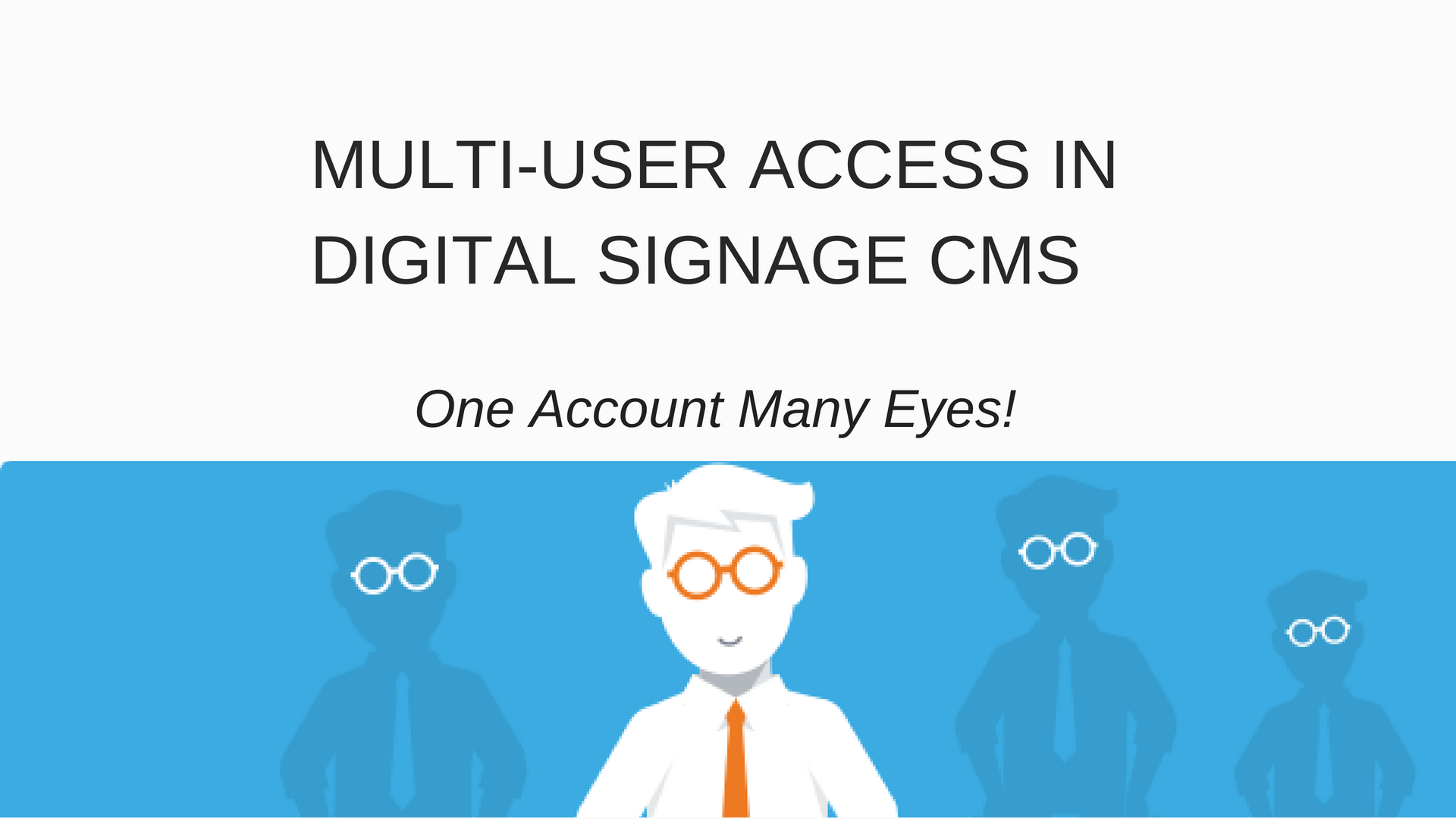 One Account, Many Eyes symbolizes Multi-User feature in Digital Signage. This feature is essential for DOOH networks, QSR Chains, Corporates with multiple offices and Retail chains.
Why customers need Multi-User Access?
Single user managing all displays right from installation to content upload to broadcasting leads to inefficiency as several teams are involved at different stages. Hence, for every small step, the CMS guy needs to be contacted again and again making the entire process slow and inefficient.
View Access to On-field Personnel: Providing display view access for On-Field Personnel ensures new displays are set up flawlessly without contacting the Admin and the existing displays are functioning properly. Always contacting the admin for a new display addition or to know the status of the displays is counterproductive.
Region-Based Access Control: When a huge network of displays is divided into multiple groups based on location or other criteria, providing access to different users to push content to each display group is ideal as the accountability can be shared. This way display management of even bigger networks becomes a child's play.
Content Upload Access: The content is often created by a different team in a company and providing just content upload rights would make it convenient for all the stakeholders managing the displays.
Multi-User is one of the most complicated features when it comes to ease of use. The best way to simplify it is by providing pre-defined roles. After evaluating multiple options by keeping ease of use as a priority but without compromising on functionality, we zeroed in on Predefined roles concept. Four Roles have been defined: Admin, Content manager, Broadcast manager and Display Manager.
Admin has all access. He has the rights to create new users and define their roles
Content Manager has the ability to only upload media files and view them in the Media Library.
Display Manager has access to Display Dashboard where he can view display status and add new displays to the CMS when needed.
BroadCast Manager has the rights to push content to the displays with an option of upload rights as well which will be decided by the admin. On top of that, access to limited displays can be provided under one broadcast manager.
How does it work?
Go to Settings and select user accounts. The existing users of the account can be seen in the dashboard. It also has an option to create a new user. The new user will be created by adding a mail id and password.
Finally, selecting the role for the user will create the new account.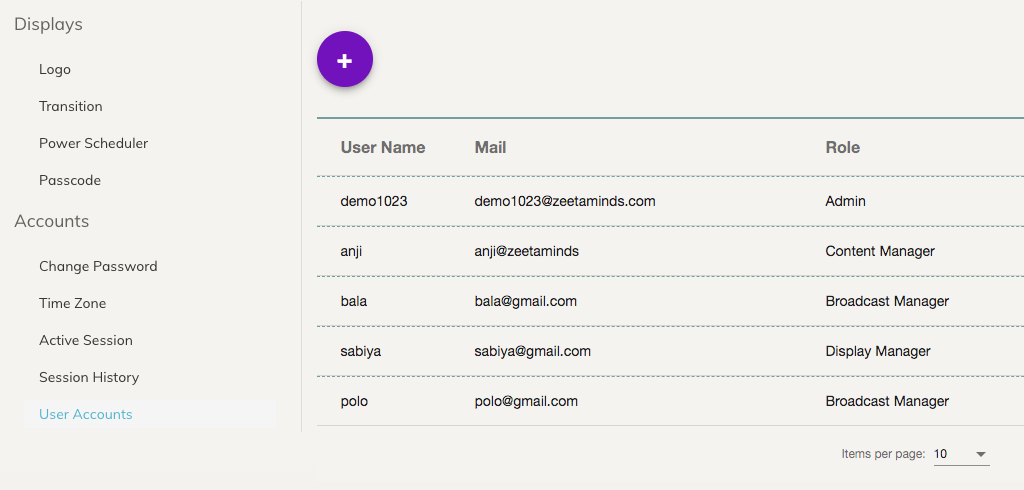 Also, there is an option to give access to all displays or to a specific number of displays according to the use case and is applicable to just Broadcast Manager and Display manager role. The Broadcast manager can also be provided with media file upload rights if needed.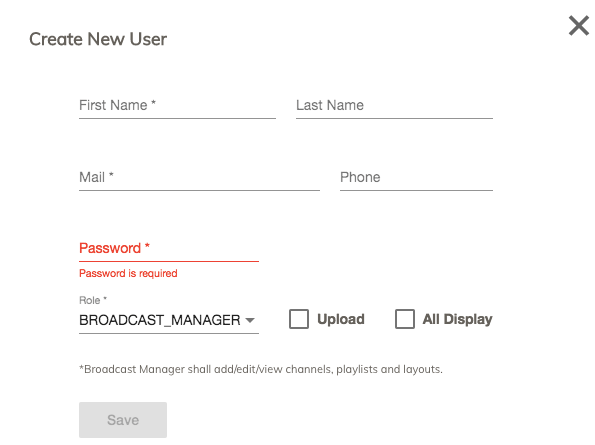 Having Multi-User feature in CMS helps bigger display network operators to follow a standard operating procedure in managing displays and thereby making the process efficient.