One cannot think of a B2C app without considering mobile users, but the same is not true for B2B apps. Off late, more and more B2B software providers have started embracing mobile, especially businesses targeting SMEs. As digital signage is used by different industries of varied sizes, the demand for a mobile-friendly Digital Signage CMS is quite significant. However, not many Digital Signage Software providers offer a full-fledged mobile-friendly CMS.
Let's explore a few use-cases of Digital Signage CMS on mobile.
Not every business user has access to a laptop/desktop Not everyone managing the displays may have access to a laptop but everyone in the business will have access to a smartphone and keeping the CMS mobile-friendly helps in addressing this segment of the audience as well. Also, any unplanned requests to update the displays are far easier to address using a smartphone as it's handy most of the time.
Mobile is handy during Display Installation: Display installations at commercial locations usually happen after business hours. Also, a laptop may not always be handy at the site location. Hence, a mobile-friendly CMS would become a must, and all the activities of adding a display to the CMS and pushing content to the screen can be done via smartphone.  
Changing work styles: Work has changed so much that business users use mobile in tandem with laptops/desktops. So, that makes it evident that a mobile-friendly Digital Signage CMS is a must to keep up with the everchanging needs of the B2B audience.
To better understand the usage of CMS on smartphones, we did speak to a set of our customers to understand a few real-life use-cases from different industries.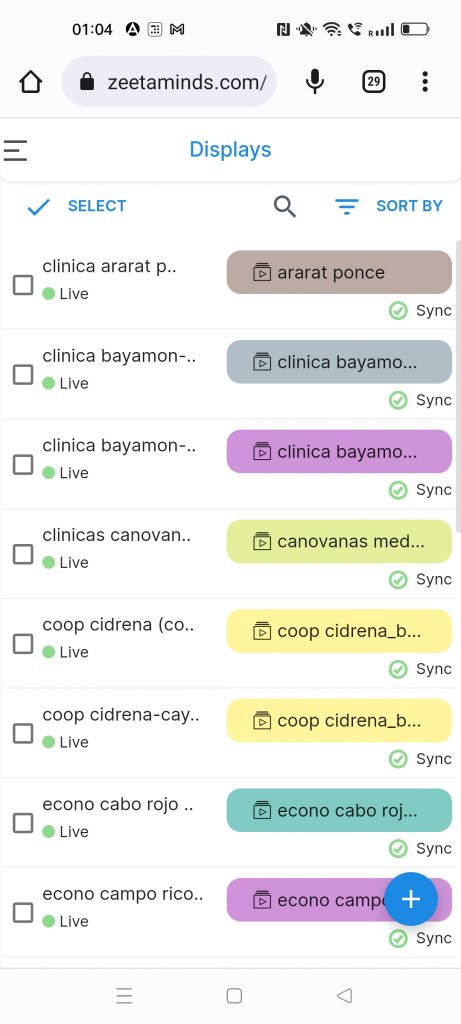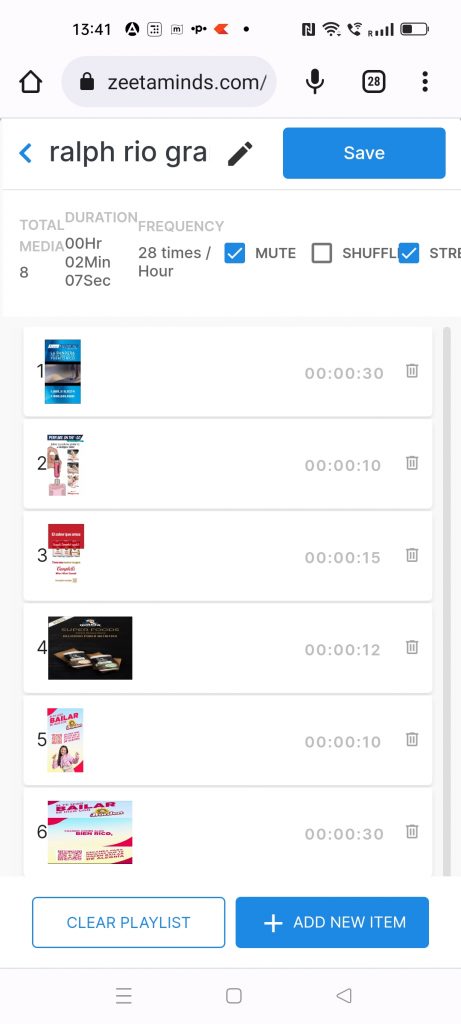 Customer 1: CMS Manager, Electronics brand with locations across the world
Because we have stores worldwide, I get requests to add new displays to the CMS at any point in the day and mobile is far more accessible and faster to add the display. Doesn't even take 15 seconds to add a display and push the playlist via a mobile.
Customer 2: DOOH Owner, DOOH Media Agency
I am usually on the go most of the time. When the CMS was not mobile-friendly, the updates or changes used to get delayed as I need to be at my desk to make any updates to my display network. But now I can use my smartphone to update my displays with new content instantly without the hassle of asking someone in the office to do it or delay the update. Also, I do get to check display status as and when needed.
Customer 3: IT Operator, Retail Chain
In a retail environment, not everyone at the site has access to a laptop, and mobile-friendly CMS has been a boon in several ways. For most activities, like adding a new display, I ask the store manager to add the display by limiting his control to just adding displays and associating existing playlists.
Finally, to keep up with the changing trends and to enhance the user experience of digital signage customers, mobile needs to be given its due preference. Zeetaminds CMS can now be used on both mobile and desktop with the same level of ease and flexibility. Try out our free 30 days unrestricted demo on unlimited displays.