Digital Signage in QSR chains is ubiquitous, and we rarely see static menu boards. Digital Menu boards are not only employed to showcase menu items and their pricing but also to upsell products. Also, the customer's perceived waiting time is low as the content on the screen (if done right) engages him and leads him to buy right, if not more. So, let's explore the TenderCuts Study.
About the brand: Tendercuts is a Chennai-based Omni channel meat retailer aiming to revolutionize the way meat and seafood are consumed in India. TenderCuts sells antibiotic-free, hygienic, farm-fresh chicken, free-range goat, and seafood through their mobile app and retail stores.
Industry: QSR
Purpose of Signage: Menu Boards and Promotions
Locations: 40+ stores in Hyderabad, Chennai, and Bengaluru
Requirement: Tendercuts wanted to modernize their menu board from static to digital as their product pricing fluctuates daily, and also they want to showcase the menu as per their inventory. They desired more than a basic digital signage solution and asked for deeper integrations with their existing systems for easy price modifications.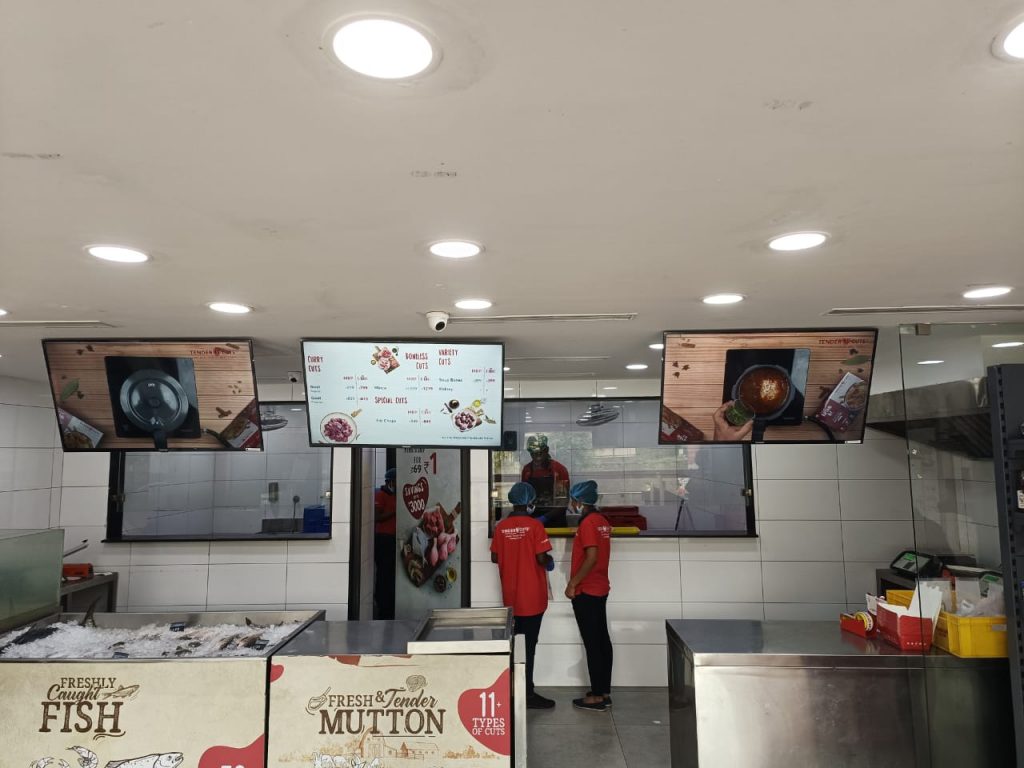 Solution: After understanding the client's internal systems, Zeetaminds suggested that Tendercuts use HTML pages on their signages for dynamic content and use images/videos for other displays used for branding. Zeetaminds supports web URLs and HTML pages through our apps. This way, Tendercuts showcased real-time pricing information based on the store's location. The brand also runs promotional videos of new products and other product combos, helping its customers to make the right purchase.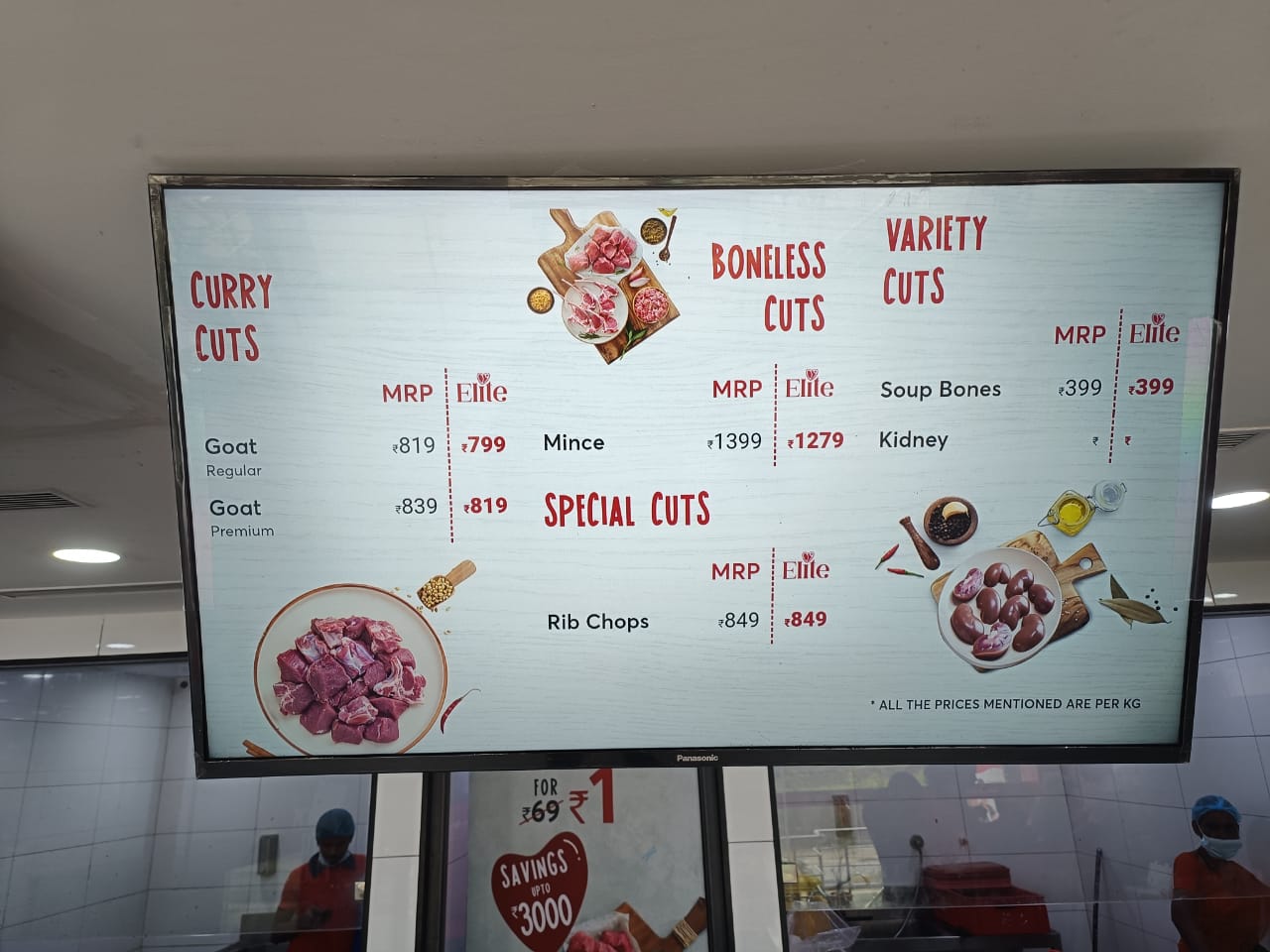 The dynamic menu boards are live across 110+ displays in 40+ stores across three cities and counting.