Proof Of Play: POP provides the number of times a particular media has been played, for how long and on how many screens.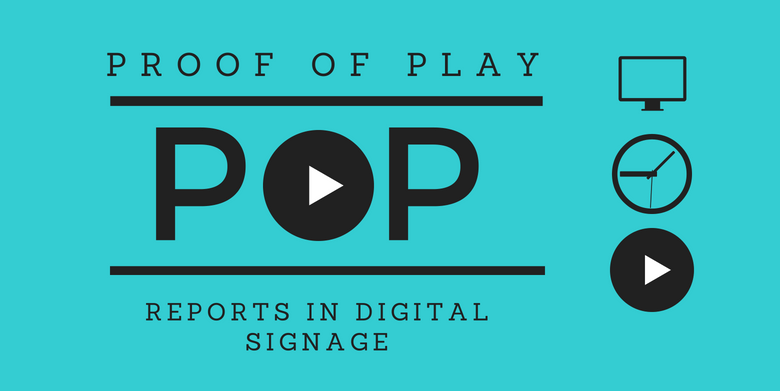 Importance of Proof Of Play! 
Having proof of what has been delivered is always a professional way of measuring business results. Advertisers or anyone utilising Digital Signage need POP reports as they need to understand the number of times their Ad has been played in the subscribed locations which can give them an estimate of the views it generated.
POP Reports (Proof Of Play) along with Audience Measurement if any, will provide businesses' a means to verify the effectiveness of the campaign and the revenue approximately generated if that is the motto of the campaign. It's this capability that makes Digital Signage an attractive medium for advertising.
How does the feature works? 
It is easy to generate multiple kinds of reports from a fully built Digital Signage CMS.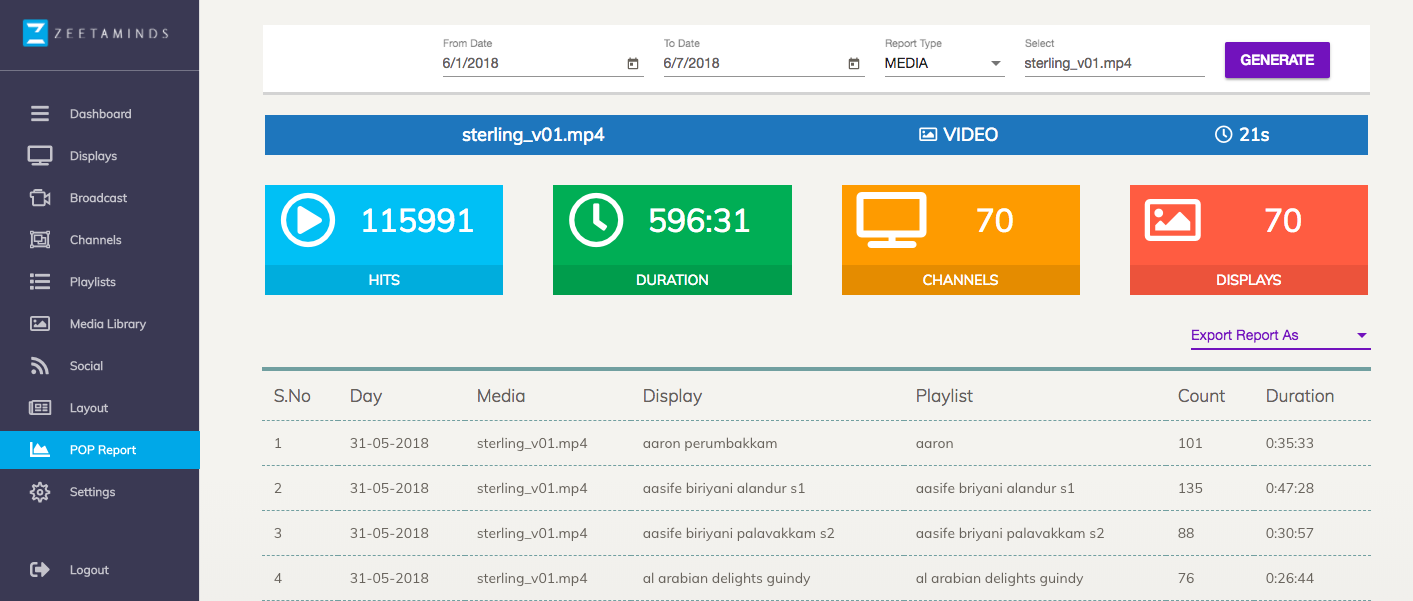 Select the period for which reports are needed from the calendar. Include the type of report to be generated by selecting media or playlist or channel or display. Click generate to see the results as shown in the pic.
The report can be extracted as a CSV or HTML which be sent to relevant teams.